Reading of the script created to celebrate Le Raincy 150th anniversary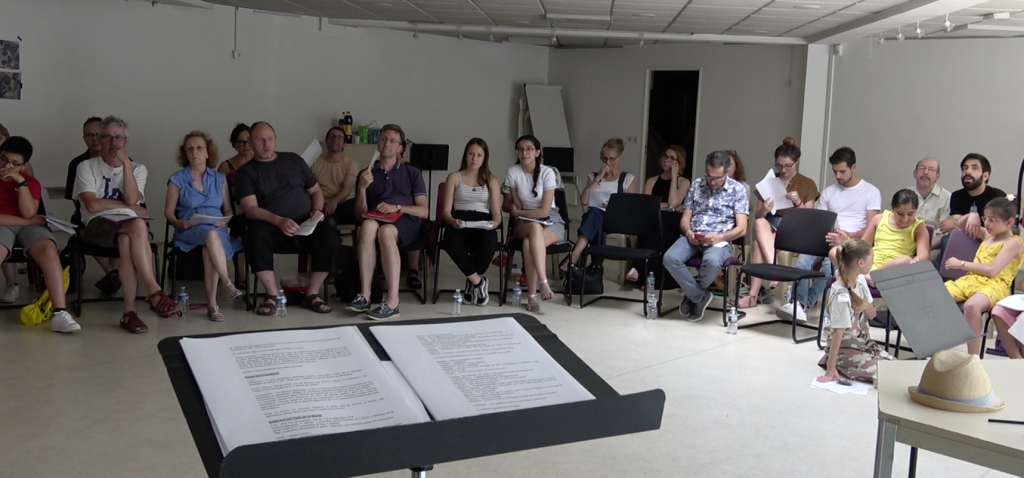 The amateur and professional actors participating in the anniversary show of 150 years of the City of Raincy (93) met for a great reading at the Agora of the city.
The team of the Transplanisphere, with the companies 400 Zoom and Slowly but surely have organized the working session, less than three months of the creation announced on 20 and 21 September 2019, place of the Festivals in Raincy. Children from the schools of the city were also associated.