Remixing Value explores issues of representation, social norms and personal values with youth, through theatrical co-creation. 
The tri-national project "Remixing value" connects young people (16-18 years old) from Paris, Amsterdam and Berlin through digital tools and artistic activities in the field of amateur theatre.
As specialists and advocates of cultural education, the partners want to offer young people the opportunity to continue their artistic practice and to participate in a co-creative project based on exchange and remix to express their views and experiences.
They want to offer students an inspiring and innovative international environment that shows that theatre practice can be experienced through various disciplines especially adapted to a multilingual environment (physical theatre, circus, dance, etc.). The young people will enter together an experimental interdisciplinary theatre process through co-creation in which everyone's artistic vocabulary is enriched.
The project will also use the possibilities of digital technology to connect participants from 3 locations to each other. Through participatory methods, a "remix" of the ideas brought forward by young people on two central themes will be explored: the differences and tensions between online and face-to-face experiences, and the question of values.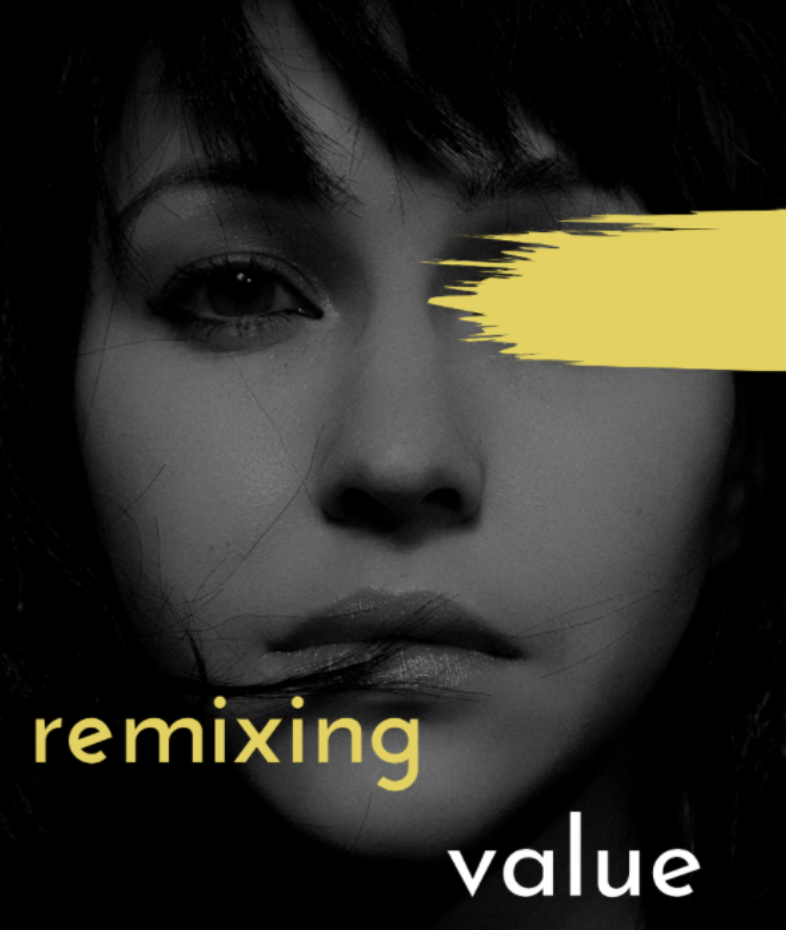 The Remixing Value project is composed of two interdependent components, which constitute a hybrid approach.
In addition to offering youth a co-creative experimental experience, the project also gives the opportunity to young theatre teachers to build an international community. They will have the artistic freedom to lead the process up to the final performance. In doing so, they gain experience in achieving a collective creative process on a multilingual level.
The project will enhance exchanges between three different European countries and opens up new possibilities for theatrical creation, considering the international character of the group of participants and the interdisciplinary training of the educators.
This international experience gives the students an enriching experience, allowing them to better relate to society and to create a youth network sharing the same values. 
Online Kick Off
December 2021
Launch of the project
The partners and participants meet online to start this project by doing playful theater exercices with offline moments to create. 
Together in Paris
23 - 27 February 2022
Starting co-creation
Participants and teachers meet physically for the first time. They start co-creating with theatre and discover the city altogether. 
Online co-creation
April - August 2022
Experimenting sessions
These sessions are dedicated to experimenting with theatre, working on the script and rehearsing, by using digital tools. 
Together in Berlin
15th - 18th of April 2022
Validating the final script
For this second encounter, participants and teachers review together the work done online and finalize the script. 
Together in Amsterdam
20th - 26th of August 2022
Final Performance
After the dress rehearsals, the young people perform their final production in front of an audience. Conclusion of this enriching experience.
The program is led by 3 European artistic organizations :
In France: La Transplanisphère from Paris, which works with young people on intercultural dialogue through artistic co-creation.
In Germany: Zukunst from Berlin, which works with educators and international artists in several artistic fields, to experiment with arts in social contexts.
In the Netherlands: JTSZO from Amsterdam, stands for the personal development of young residents and offers a creative platform.
The project is supported by the
OFAJ-DFJW
 (Franco-German Youth Office).