Oratio mix questions intercultural dialogue at school, through the elaboration and expression of a common narrative by artistic practice
Oratio mix is a continuation of the European project Grow From Seeds (2018-2020), tackling intercultural education in 3rd cycle classes (project publications). 
Oratio mix gives a new place to orality and public expression, which has become an educational priority. It is also opening to the whole school spectrum, from nursery school to high school. Lasting two years, this new experience combines the challenge of intercultural dialogue with that of eloquence. 
In schools, the first social and cultural mechanisms on which pupils will build their values and behaviour are played out. It is also at school that children learn the alternative between expressing themselves through violence or eloquence. 
Oratio mix thus proposes new methods for renewing intercultural dialogue at school. Interculturality is approached here through expression, with the aim not only of overcoming language barriers and differences but also of establishing interculturality as an added value.
This will be done through a pathway of artistic workshops, European exchanges, interviews, teacher training and events.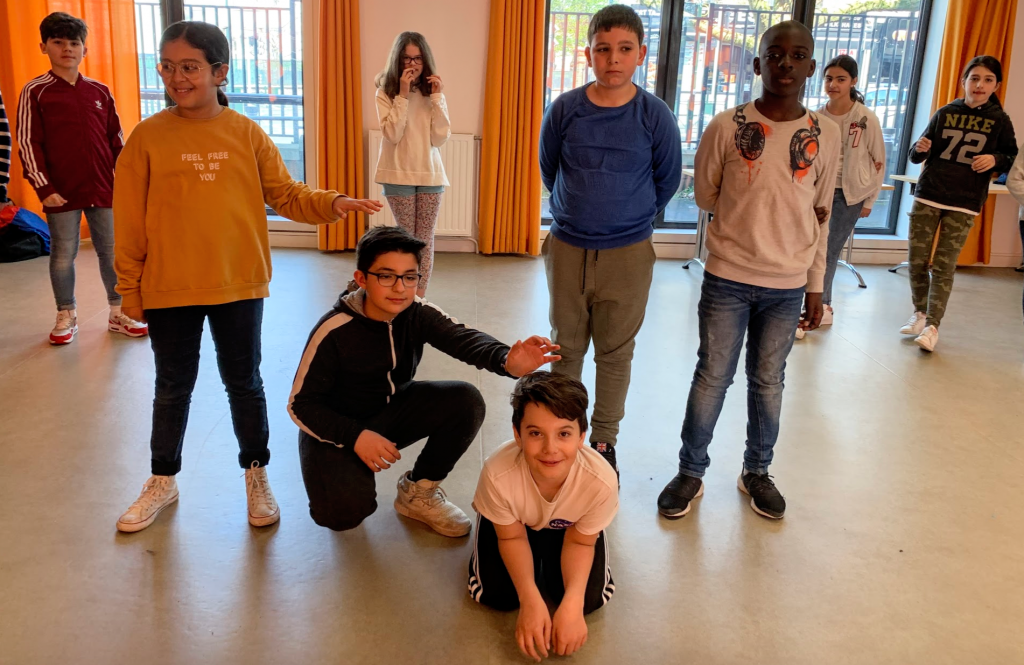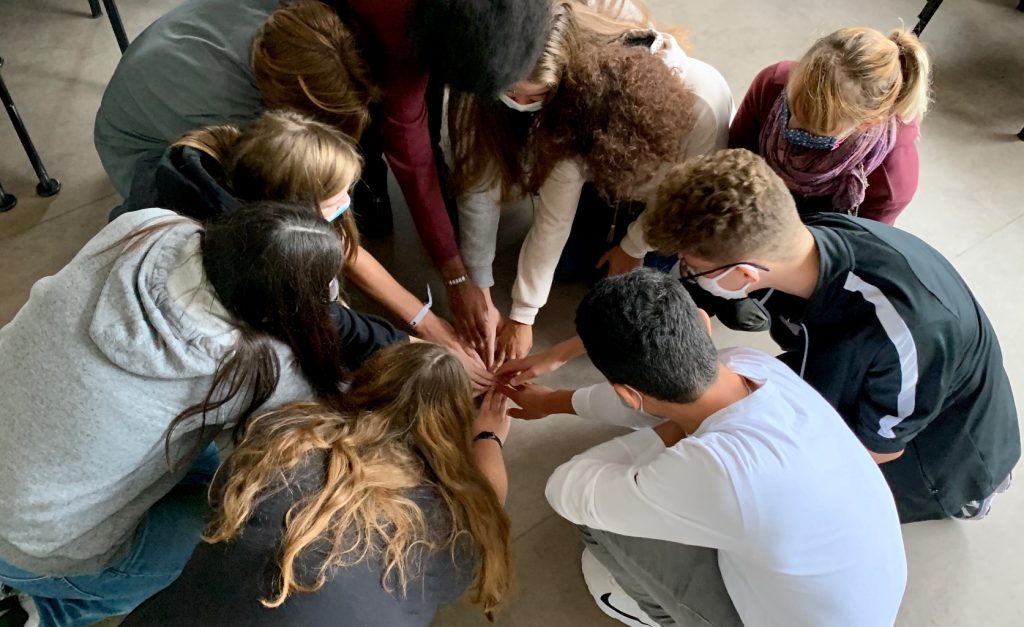 Together with their teachers and the artists associated with the project, the students will experiment with intercultural dialogue through artistic means of writing and representation.
Using a narrative thread that echoes in each culture, the students will collectively appropriate and reinterpret their own story and that of the Other, to finally create a common narrative and represent it. 
Through this experience, they will learn to draw on their own creativity and to listen to that of the other. They will also practice speaking out to project their story of the world and create a common one: a foundation for a more inclusive and democratic society.
A pedagogical methodology that aims to improve the students' ability to express themselves, in order to question the intercultural challenges of today's Europe. A method adapted to the whole school spectrum, that will be tested in partner schools. It will then be published as free access PDF educational sheets and tutorial videos.
A collection of testimonies and interviews with people from different fields of expertise from the 4 partner countries. These video clips will constitute a mosaic of perspectives on intercultural education in Europe and on the role of eloquence in education. They will then be disseminated in the form of an awareness campaign.
A collaborative knowledge-sharing platform, which will contain feedback and testimonies from pupils and teachers who have benefited from the method. It will illustrate the method and its results, its appropriation by the classes. Il will also create a network of sharing and exchange between European teachers.
For the success of the Oratio Mix project, many European artistic and school partners have come together.
A group of students from the Sorbonne Nouvelle – Paris 3 is also involved in several aspects of the project.