Europefiction – A Franco-German Saint-Nicholas!
As part of the europefiction project, La Transplanisphère works with students from the Albert Schweitzer high school in pairs with young people from Dortmund. In December, the participants from Le Raincy recorded a surprise for their German fellow students!
In order to celebrate St. Nicholas' Day together, a very popular celebration in Germany but also in the East of France and in Provence, the team of French students with the help of their workshop leader, Noémie Laurens Besace, and the teacher-librarian, Marie-Béatrice Bouger, recorded a podcast.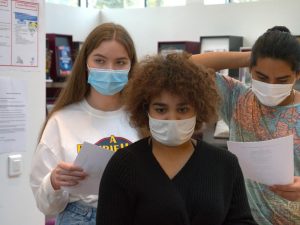 Having as a theme the Christmas period, part of the group worked on the song "Ils étaient trois petits enfants qui s'en vont glaner au champ" which tells the legend of Saint-Nicolas in French. The other part of the group worked on "Niklaus, komm in unser Haus": a rhyme in German that all German children sing on the eve of St. Nicholas' Day.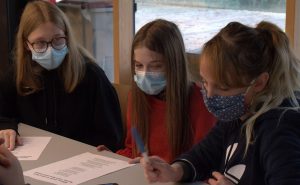 The next step was to interweave the two songs while maintaining consistency between the French and German texts. The young people had to find a common rhythm to link the different parts in French and German, in their respective melodies, ensuring a good fluidity for the listener.
Discover this Christmas podcast, hoping that the result will transport you to a Franco-German Saint-Nicolas!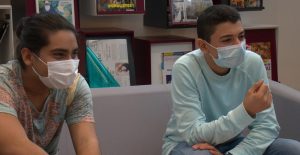 To enrich the cultural exchange between the two cities, youth from Le Raincy also challenged the participants from Dortmund to cook a "Galette des Rois"! With the help of a recipe and an explanation of how this custom works, the young people from Dortmund were able to discover this French tradition.
On behalf of the entire europefiction team, we wish you a happy holiday season!
Thanks to Tom Creuzet for the sound recording but also for the photos and videos that made it possible to immortalize this session!

Associated theatres

Junges Schauspielhaus | Bochum – Theater Rotterdam
Consol Theater | Gelsenkirchen
Theater Kohlenpott | Herne – La Baracca | Bologna
Helios Theater | Hamm – Kolibri Theater |  Budapest 
Kinder- und Jugendtheater | Dortmund – La Transplanisphère | Paris  
Supports