Mara Kalantzi Portrait – Feedback on 5 months in the company
Meet Mara Kalantzi, an artist from Greece, who has joined La Transplanisphere for 5 months! During her stay, she had the opportunity to design her new project O_live with the company's support. She also participated in the European Integrity Games and Remixing value projects. In this interview, she shares her experience at the Transplanisphere and her new project.
Mara Kalantzi lives in Nafplio, Greece. She studied Educational Science and Early Childhood Education (University of Patras) but then she met the Theater and her life changed. She started as an introverted team member in small theatre groups and grew to become a drama educator and trainer (School of Fine Arts, Department of theatre, University of Peloponnese). Since 2011, she has been collaborating with schools and sociocultural organizations in Greece and abroad (e.x Finland, Turkey, Germany, France) in planning and training theatre workshops for all ages. She is excited by her work for the Athens and Epidaurus Festival on projects such as "Epidaurus Lyceum – Educating audiences in ancient drama" as a theatre researcher and drama educator. Also, she is the art director at the annual Children's Festival, Veggera Fest, on Tinos Island (Greece).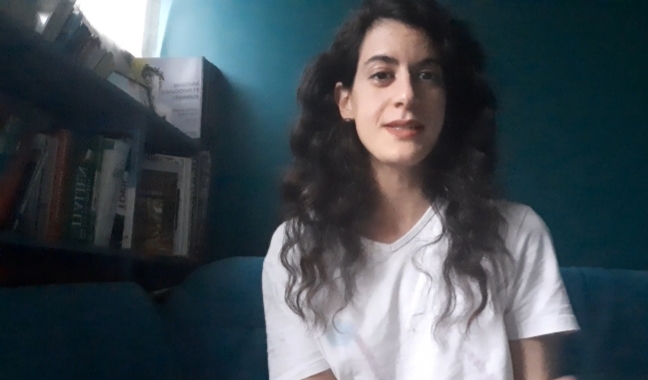 Her quote:
"No matter what you do, just do your best."
She believes in lifelong learning and the 2018 START Fellowship Program was an opportunity to gain knowledge and practices in socio-cultural management in Germany. The Erasmus + for young entrepreneurs programme (2021-22) and the collaboration with La Transplanisphere, in France, is another experience that helped her to broaden her horizons and her professional plans.
In this interview, she shares her experience in the company and her new project.
Why did you join the company?
La Transplanisphere is a company with many years of experience in the field of youth education and EU programmes. My objectives were through the exchange to improve my business plan by understanding how the different EU funding programmes work.  More specifically to identify the different EU funds and the criteria for selecting the most suitable projects according to the respective commitments. 
At the same time to associate and create potential professional partnership opportunities. For me, building/expanding a network with potential partners who share a similar vision is essential. It is the most effective way to exchange tools, practices, ideas, techniques, methods to learn from each other and become better. I truly believe that a strong network with potential partners can be a key element for the success of my future business.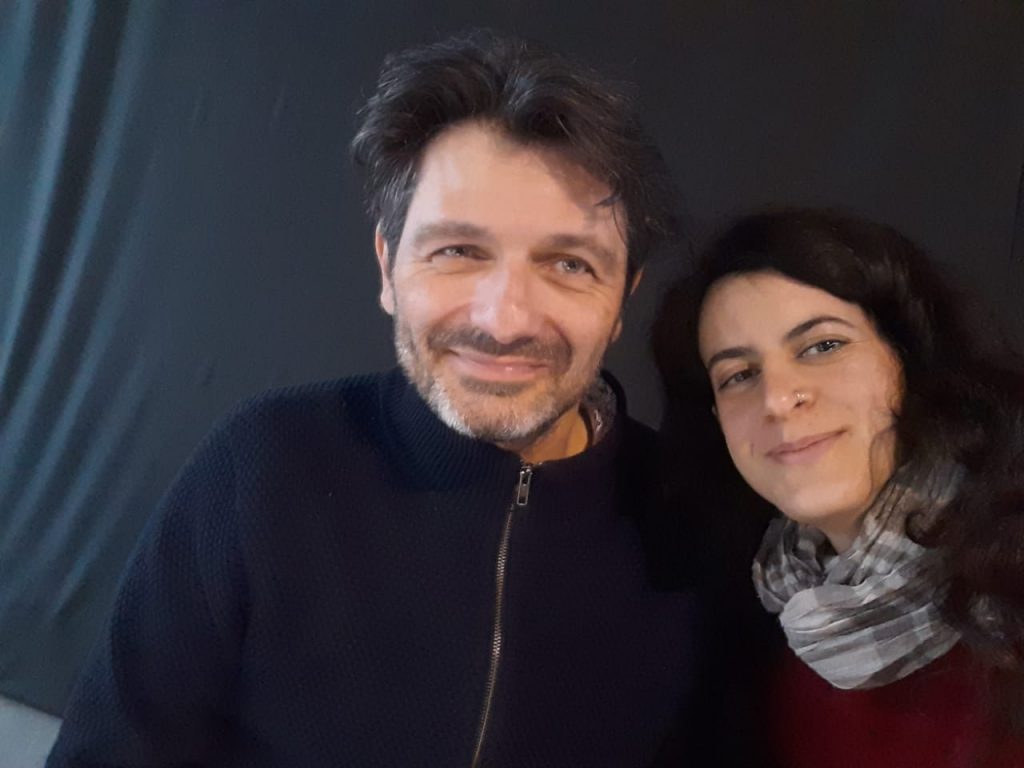 During your stay, you designed a new project, O_live. Can you tell us what is it about?
The name of the O_live project is an acronym that declares its mission, OLympism In Values Education. At the same time it is a reference as the olive tree symbolizes friendship and peace. Did you know that in the ancient Greek Olympic Games, an olive wreath was the prize for the winners of the games?
The inspiration for this project was the upcoming 2024 Olympic Games in Paris and the values they symbolize throughout the years. Plus, the conclusions of the Eurydice report, Citizenship Education at School in Europe 2017, which clearly shows the need to strengthen citizenship education in schools with additional methods and new ideas.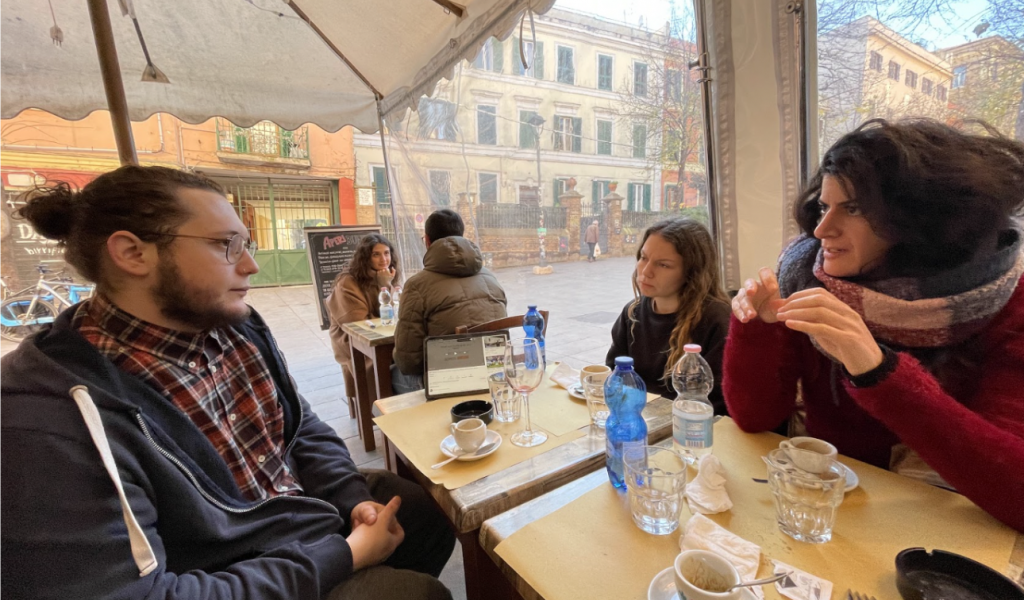 What are the objectives of your project ?
First of all, is to inspire and enhance the awareness/skills of primary school students (8-10 years old) to adopt an active citizenship and democratic lifestyle built on the common values that the Olympic games and EU share. Values such as unity, respect and tolerance.
And then to offer an innovative methodology addressed to teachers which will provide high quality learning opportunities for both students and teachers.
Regarding the tools, we will combine Creative Drama and Sport, which are proven to be highly motivating, social, fun and active learning tools. Finally, the 3 countries that will collaborate on the Olive project are France (coordinator), Germany and Greece. 
The project has been submitted to Erasmus+ and she hopes it will be selected so she can start this new experience.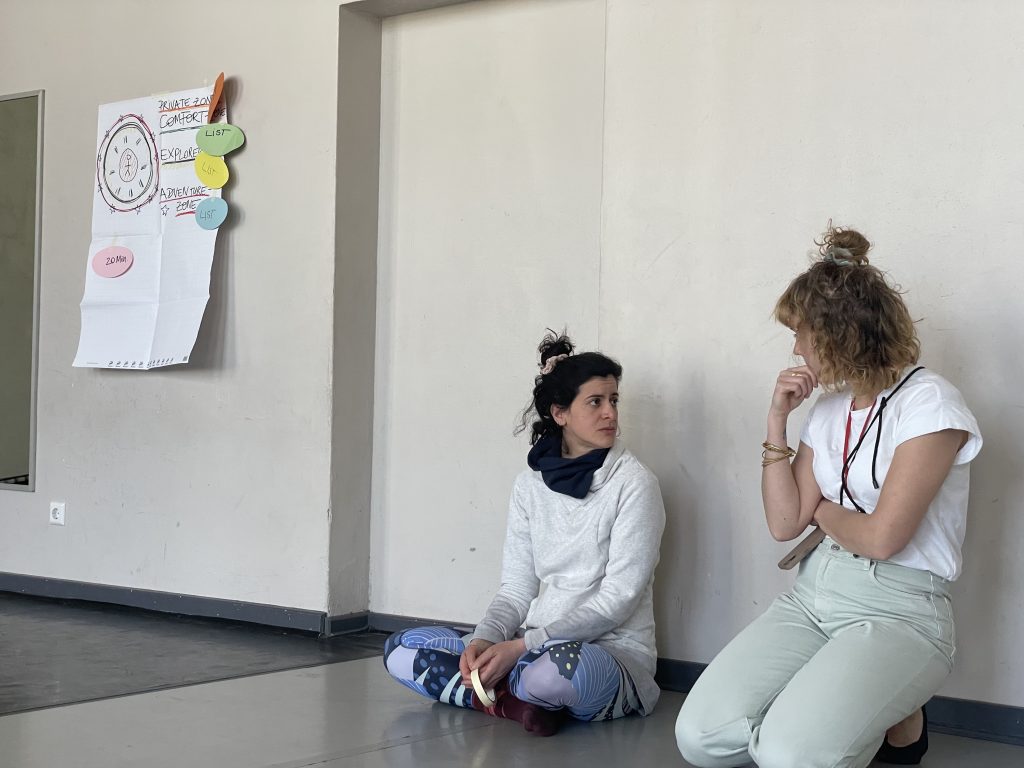 What did you learned working with the compagny ?
This exchange was a powerful experience, both on a professional and personal level. First of all, I gained knowledge, information and a clear view of Erasmus+ funding programmes available for Youth Education organizations. Also, tips/advice on how to prepare such an application, dos and don'ts suggestions based on the experience of Bruno Freyssinet (artistic director of La Transplanisphère) and his team. New management tools that enable distributed teams to work effectively together.
Training, workshops, meetings and contacts regarding the development of various projects in the company gave me the opportunity to constantly strengthen/update my network of potential future collaborations. At the same time they helped me approach the French market and estimated potential professional opportunities.
Through my cooperation with Bruno to design/develop an EU project from scratch and submitting it to Erasmus+, I had the opportunity to go through all the steps of the process with the safety of his experience. I believe that was the best way to deepen my knowledge and boost my self-esteem as a future entrepreneur.
On a personal level, I opened up to people with a different culture and a different way of approaching things.  This led me to more ideas, to improving my communication skills and to building trusting relationships. Also, day by day I improved my French language skills.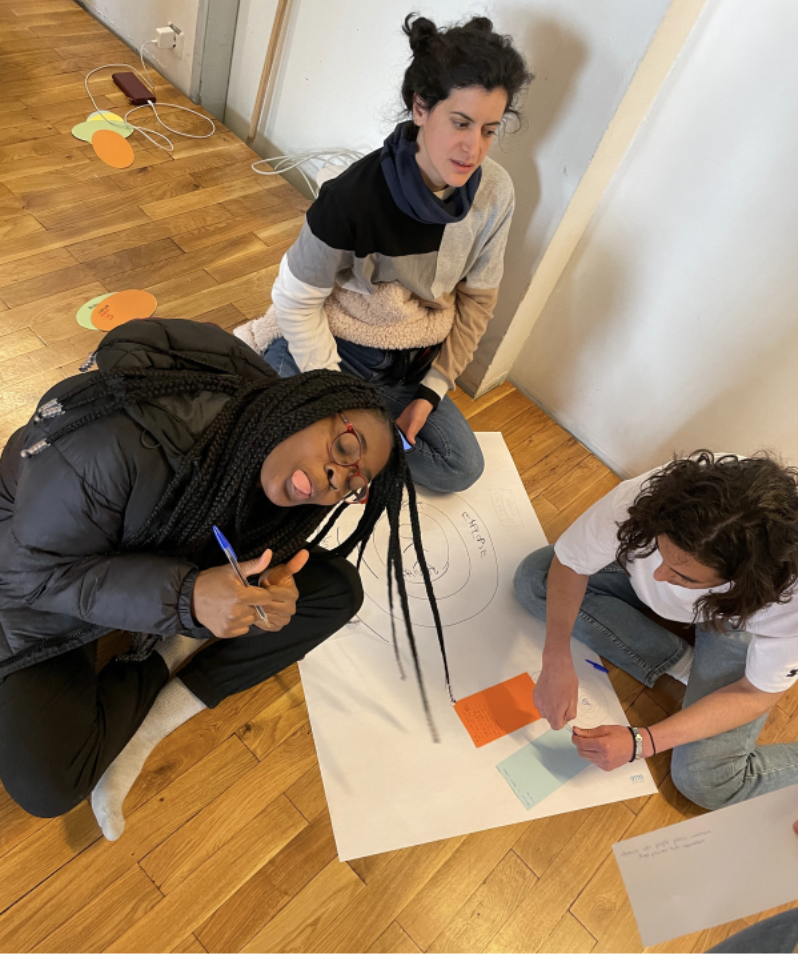 La Transplanisphère team was really happy to welcome Mara for this experience. It was very enriching for both sides to exchange ideas and practices, and future collaborations are in their ways! 
Follow us on the networks!