Portrait of Olena Morentsova – A look back at 3 months in the company
Meet Olena Morentsova, a Ukrainian scriptwriter and content producer who joined La Transplanisphere for 3 months! During her stay, she had the opportunity to develop her new project Script Europa with the support of the company. She also participated in our Creative Commune project. In this interview, she talks about her experience at La Transplanisphere.
Olena Morentsova – Shulyk is a scriptwriter and content producer from Kyiv, Ukraine. She graduated from the International Christian University, Vienna, in 2010 with a degree in International Relations. In 2011, she also graduated from the National Television and Radio School, Faculty of Journalism and Animation. Her professional career began in television as a journalist and for 10 years Olena Morentsova worked as an editor, scriptwriter and director of various format projects in Ukrainian television: Hell's Kitchen, Kitchen Nightmares, Millionaire Undercover, daytime and comedy shows. In addition to the entertainment sector, she was the author of historical documentaries and fiction series. Since 2016, she has started working as a producer of festivals, programs and creation of new film projects for the Ganzafilm team in Ukraine.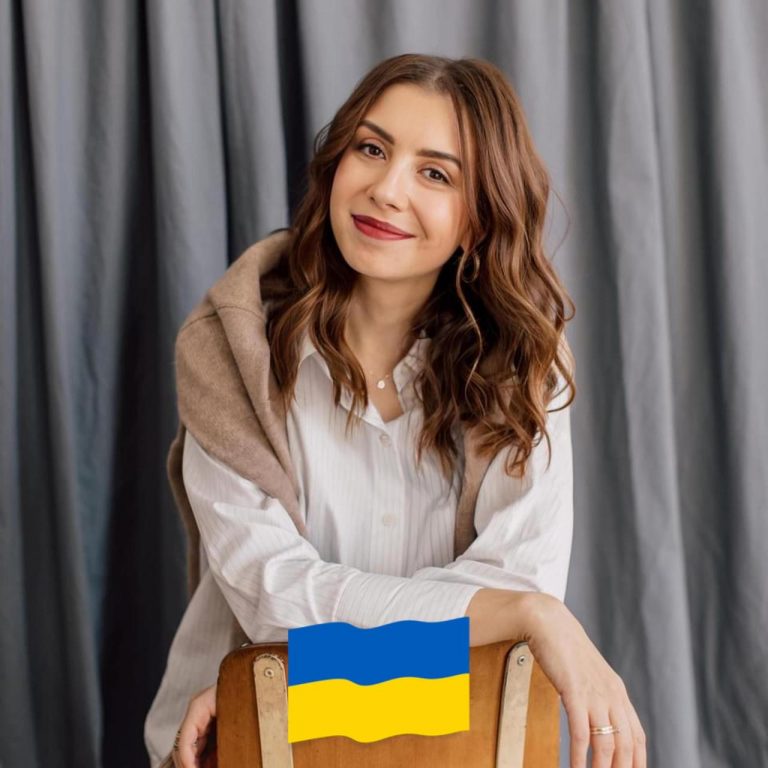 Her quote: 
"Always be true to yourself and do what you believe in, what makes you really excited and fulfilled.
When the door is being closed, the window is getting opened.
Somethings have to end, for the better things to begin."
Thanks to the programme Erasmus Young Entrepreneurs (2022-23) and her collaboration with La Transplanisphère in France, Olena Morentsova was able to gain a new experience that helped her broaden her horizons and professional projects.
In this interview, she reflects on her experience with the company and her new project.
Why did you choose to join La Transplanisphère?
Half a year ago, being already out of Ukraine with my daughter, when I won the grant of the Erasmus program for Young Entrepreneurs, I could choose any European country to go to. Since I spoke some French and Alisa had to go to school, I decided to search for an exchange partner in France.
And the immediate reply from Bruno "Why not? Let's try!" was really inspiring and a helping hand. These 3 months along with La Transplanisphere team were a great chance to integrate into a French creative team and contribute our Ukrainian context to European storytelling. 

During her stay at La Transplanisphère, Olena was also able to work on the Creative Commune project and in particular on a new fiction within the existing project, called Common Constellation.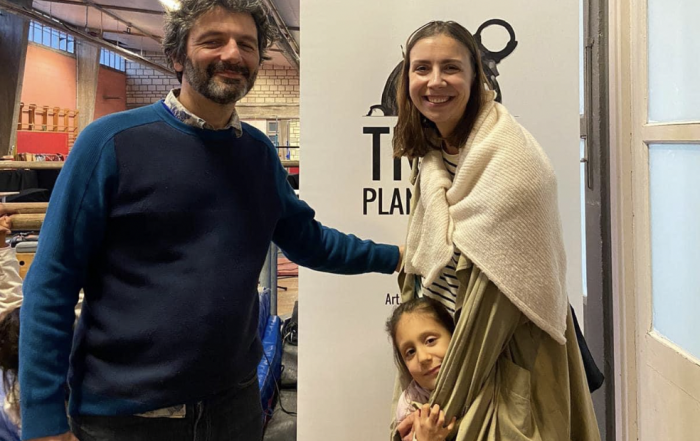 What is Common Constellation about? And why did you choose this type of fiction?
I started to work on the Creative Commune story with the team as a part of our joint agenda. The topic is really relevant for me as the society, community, and the energy and force of the Ukrainian people are driving change for all the democratic countries in the world. We started brainstorming about the topic of emerging the community and contributing Ukrainian history to the French historical experience.
As result, I will contribute to designing an online "story" explored on diverse channels so the readers would move from one to another to explore different dimensions of the story. This is a new experience for me and I'm very excited to implement this new approach and see how it works.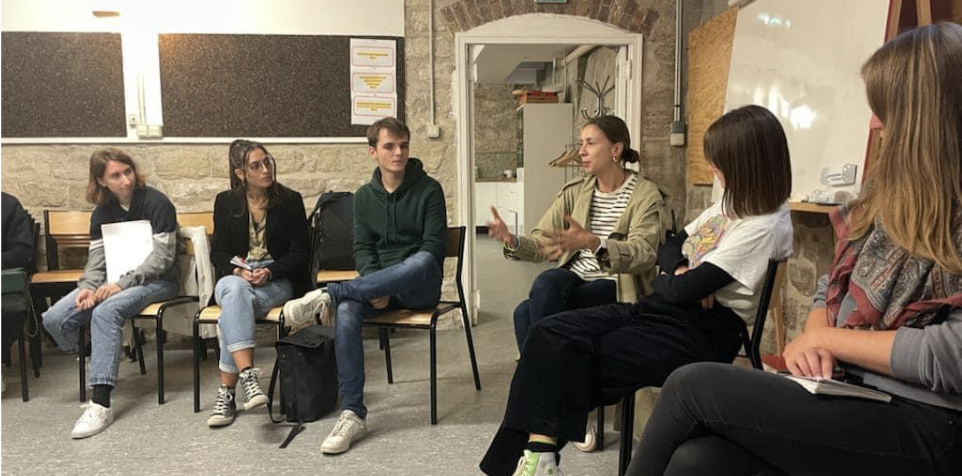 As a reminder, Common Constellation is an online fiction, created as part of the Creative Commune project. In this fiction, a new COP dedicated to the Common for World Peace is born. Faced with this governmental organisation, a citizen movement – Common Constellation – is created. Its objective: to propose an alternative approach so that the citizens of the world can themselves claim the meaning of the commons rather than leaving it in the hands of states.
What is your next project?
We already have a project to work with in future with La Transplanisphere, for the scriptwriters to be and all the people working with scripted content.
This Script Europa Project's objective is to bring together organisations from 6 countries around the question of creating film scripts and theatre plays in times of war.

What could you say about your experience in the company ?
These three months were an absolutely amazing experience of being integrated into a foreign culture, along with my daughter. My daughter Alisa started her first grade in Paris. It is challenging, but I believe it will bring positive and valuable outcomes in future for both of us. I'm happy to conclude that we are continuing to work on projects together with the team as it feels really natural and nice to become a part of the creative gang.
The positive thing about this experience is to discover similarities between Ukrainian and French cultures, and explain the differences to create a new common background. I always loved being in the international creative community so I feel more potential than ever now in our collaboration. And besides the work with the team, I am trying to establish new creative and professional connections with local filmmakers, scriptwriters, and creative sphere artists.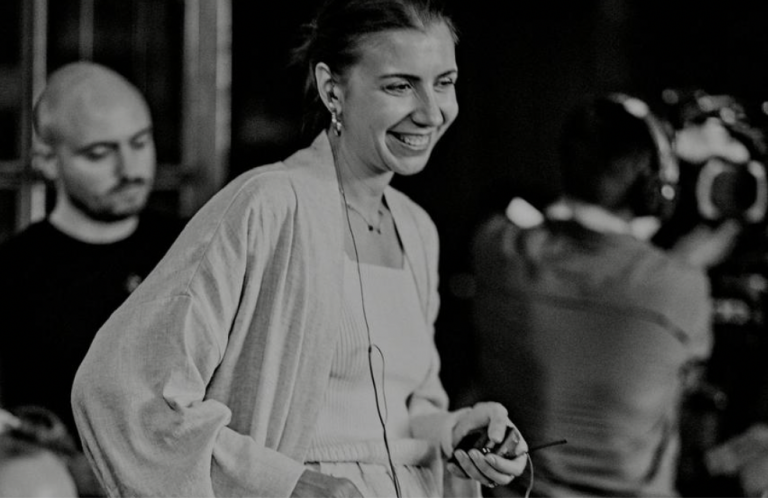 La Transplanisphère team was very happy to welcome Olena for this experience. It was very enriching, on both sides, to exchange ideas and practices, and future collaborations are on the way!
Follow us on our social networks !