European artistic and civic cooperation between Germany, Armenia, France and Turkey
on the theme of reconciliation
"It is not essential to always keep the same point of view; no one can stop us from becoming smarter." Konrad Adenauer
"We play only the chords we know. Why can we not rebuild our common memory by turning the monologue into a dialogue?" Hrant Dink
How can we bring an artistic and civic dimension to a very sensitive European debate, too often reserved for the political field?
How could citizens from four different countries take the issue of reconciliation and transform it into an open and stimulating work of art?
The project involved artists, young people and representatives of civil society from Armenia, Germany, Turkey and France. The aim was to create a multidisciplinary show that would directly address and involve the public, to serve as a means of joint reflection on how reconciliation can be acheived.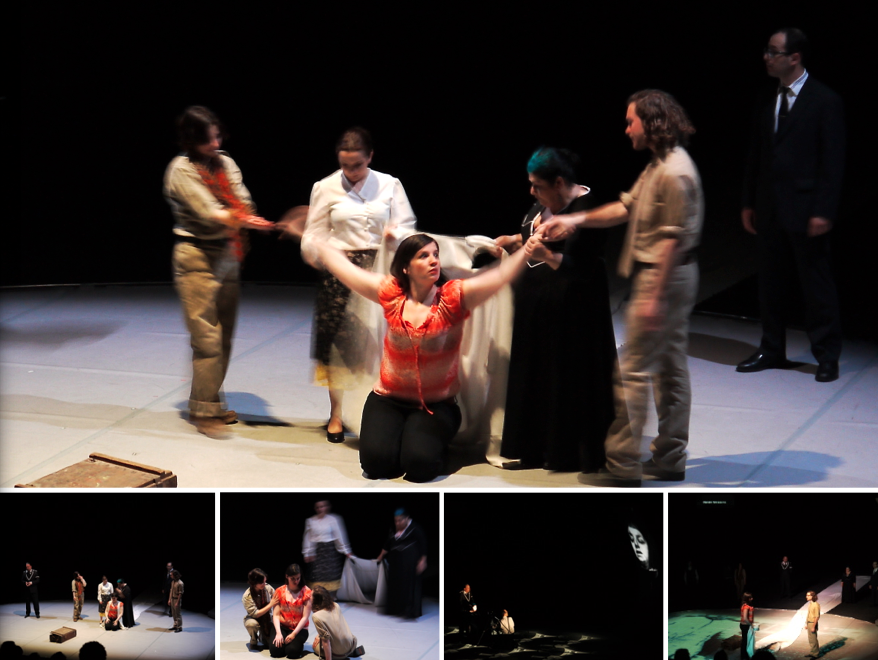 The project allowed the writing and creation of the show Les Descendants. The author imagined a story based on the themes which surfaced in the workshops and interviews,  adapting them into a narrative retracing the fate of 3 generations of women confronted with the tragic history of their country. The text was then staged by the artistic team, composed of artists from the 4 participating countries. The play was translated into the different project languages: Armenian, Turkish, German and French.
The play was performed at the end of the rehearsal period in Yerevan, at the Hamazgayin Theater, then at the Aquarium-Cartoucherie Theater in Paris and at the Theater Haufbau Kreuzberg in Berlin.
Text: Sedef Ecer (Turkey)
Director: Bruno Freyssinet (France)
Associate artist: Serge Avedikian (Armenia)
Translation: Christoff Bleidt (German), Yvette Vartanian (Armenian), Sedef Ecer (Turkish).
Cast: Selin Altiparmak, Serra Yilmaz (Turkey); Hadrian Bouvier, Gerard Torikian (France); Tatevik Ghazaryan, Vardan Mkrtchyan (Armenia); Penner Julia, Andreas Wrosch (Germany)
Production coordinator: Juliette Bompoint (France), Production: Christoff Bleidt, Hella Mewis (Germany); Banu Ecer, Burcin Gercek (Turkey); Vardan Mkrtchyan (Armenia) Production and communication assistants: Armen Baghdasaryan, Hrachya Nersisyan (Armenia); Élise Gonin (France)
Assistant: Arthur Navellou (France), Music: Gérard Torikian (France), Costumes: Antonin Boyot Gellibert (France), Lights: Mariam Rency (France), Video: Marion Puccio (France), Sound: Samuel Serandour (France), Scenography: Antonin Boyot Gellibert, Mariam Rency, Marion Puccio, Samuel Serandour, Makeup: Tamara Baroyan, Technical Director: Hamazgayin Tigran Abajyan, Construction: Albert Hambardzumyan, Dresser: Siranoush Mkrtchyan, Filmmaker: Boubkar Benzabat (France), Sound recording: Karim Lekehal (France)
Partners meeting in Paris, France.
21st – 27th February 2011
Residency in Istanbul, Turkey.
Residency in Berlin, Germany.
Residency in Yerevan, Armenia
Residency in Lyon-Villeurbanne, France.
International workshop + research session of the troupe for the show Les Descendants.
26th September – 30th October 2011
Rehearsals and preparation of Les Descendants.
Workshops in Paris. Performances of Les Descendents.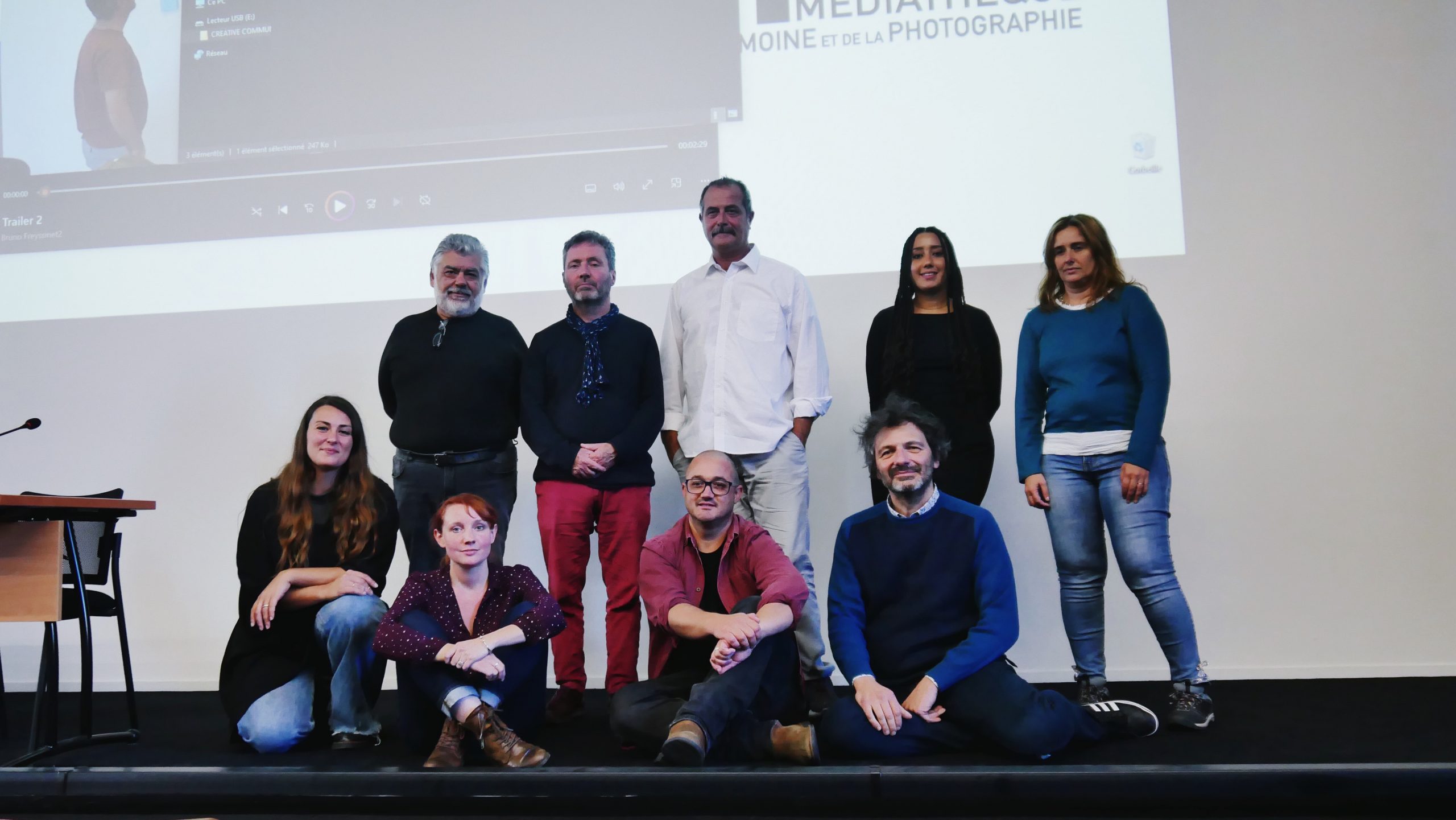 Last week, our partners, Cergy University, hosted the international conference "Gestes, rythmes et mouvements du commun" during which the last round of Creative Commune took place. On Friday, all