Trust, Trust 2, Roots of Trust
Series of young artists and students exchanges focused on the relationship and co-creation capacity
between Europeans and migrants.
At a time of great migratory movements, decreasing trust in institutions, and multifaceted populism, how can we defend the core values on which Europe was founded?
Germany, France, Italy and Portugal have all been strongly affected by migrations in recent years. Each of these countries is undergoing a deep crisis of trust in the original European idea. Can Europe, the cradle of humanism, still defend human rights and democracy? Where can we find our shared roots?
The idea of Europe is far older than the EU. Shakespeare tells stories of the Danish prince Hamlet and Goethe of Iphigenia. Sagas, tales and myths know no borders, and have long generated a common European cultural space.
Using theatre's unique capacity for storytelling, we can re-trace these roots. Participants bring history, music, artistic techniques and personal experiences from their countries. By actively constructing their identity, young people confront the challenges facing a Europe in motion.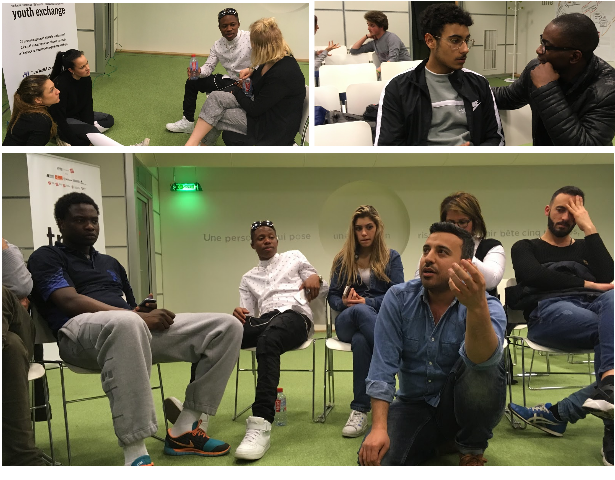 INTEGRITA, in summer 2016, 2 weeks workshop at Rocca Sinibalda, Italy (80km from Rome).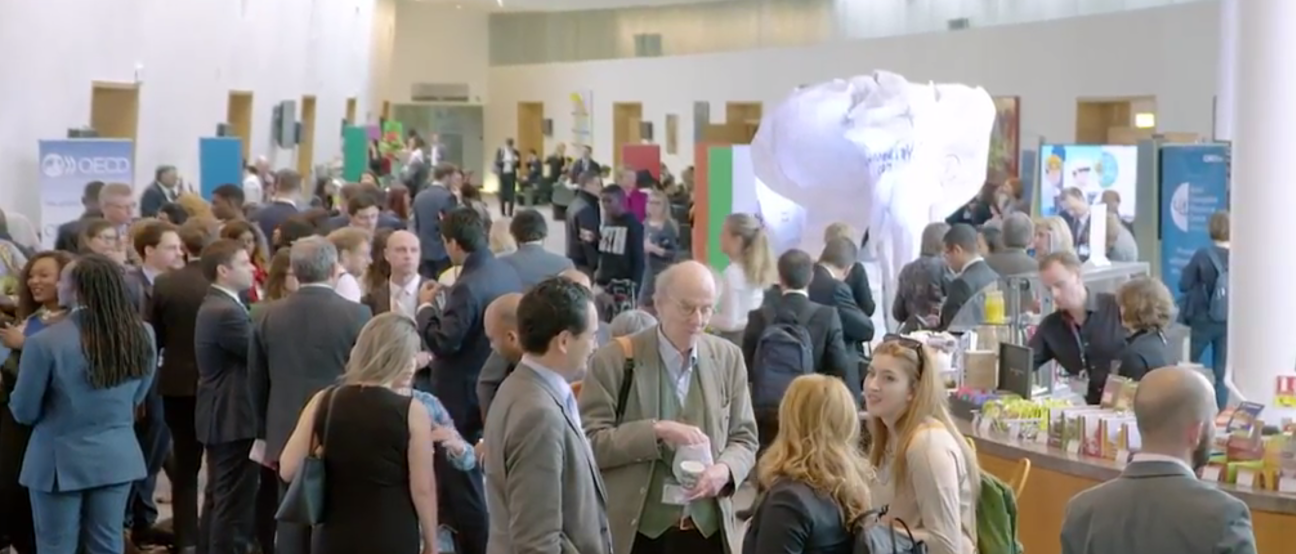 Spring 2017 in Paris and Nanterre, with support from Cité des Sciences, Agora, the OECD.
Summer 2017 in Leonessa and Rocca Sinibalda, Italy.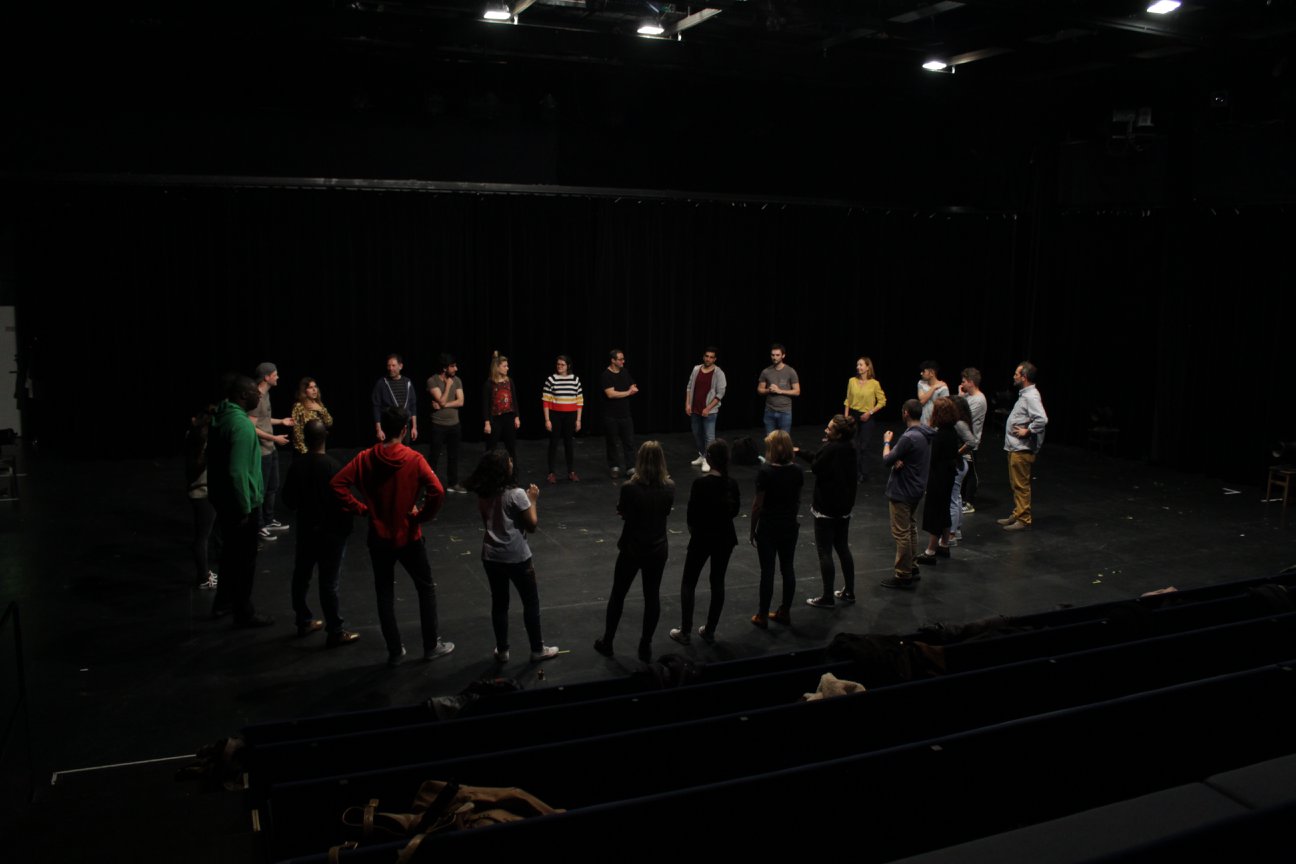 Spring 2018, a week of workshops in Dortmund, Germany.
First exchange experience Integrita in Rocca Sinibalda, Italy. 
Trust Exchange in Paris and Nanterre. 
Trust 2 Decameron exchange in Leonessa and Rocca Sinibalda, Italy. 
Roots of Trust exchange in Dortmund, Germany.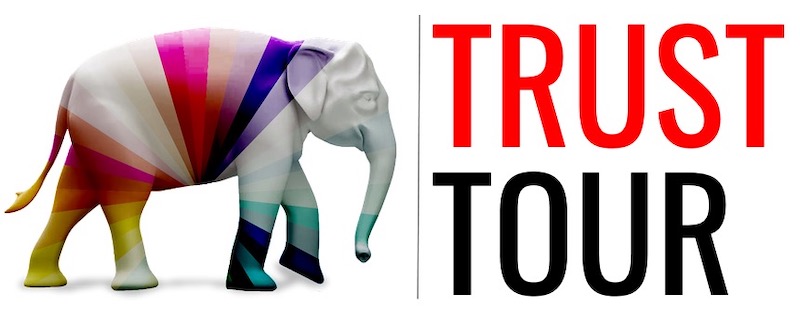 New project: July 2020 – December 2021 After having organized or participated in 5 artistic workshops of young Europeans and migrants since 2016, the Trust partners will be brought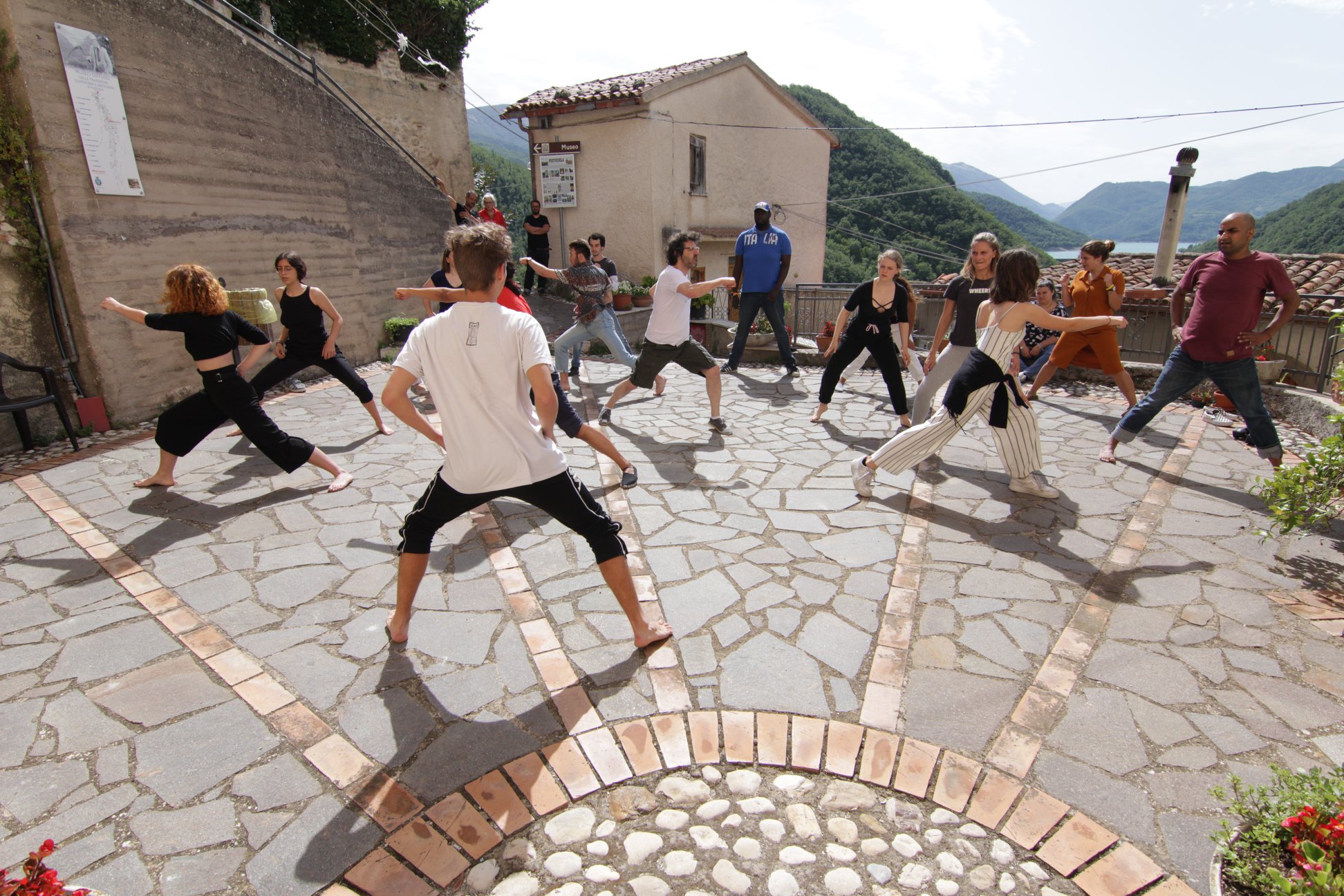 La Transplanisphère took part in the Endecameron Youth Exchange 2019 meeting with 5 young French people accompanied by the director Bruno Freyssinet. 20 young Europeans (artists and students) met