End of the project Europefiction Academy
The project Europefiction Academy ended in June 2023. Thanks to this project, which began in September 2021, ten artistic companies from France, the Netherlands, Portugal, Hungary, Belgium and Germany were able to join forces in this partnership supported by Erasmus+. Several meetings in the different partner countries have been organised to design the 6 methodologies.
Based on Europefiction's experience, this project aims to devise six innovative methodologies for conveying the value of a democratic future to young people, using art as a means of expression on civic and political issues.
The aim of the project is to provide new spaces for young Europeans to express themselves on civic and political issues through innovative artistic methods.
The six methodologies created use both digital technologies and urban spaces, aimed at youth professionals. This will help accelerate the digital transformation of the sector and encourage new models of collaboration through virtual means, fostering intercultural engagement and creative fulfilment among young people.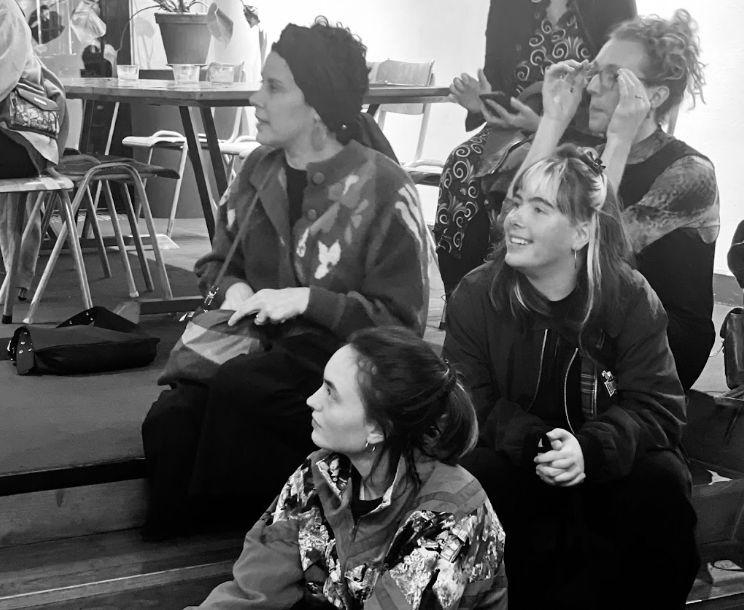 Learning Training Teaching
International Partner Meetings
We worked on six methods, which on the one hand deal with the digital aspect of communication and artistic creative work, and created a structure for them. On the other, we worked on methods in the analogue world. All with different approaches and themes.
Four times a year, young participants from the partner theatres and theatre educators met to test and train the results of the methods in real laboratories.
The project managers met twice a year to discuss the current state of business, expenditure and finances.
The project is gathering 10 European artistic companies:
The project is supported by Erasmus+ Strategic Partnerships for Creativity.