Nuit Blanche 2022 at the Lycée Albert Schweitzer – Saturday 1 October
On Saturday 1st October, La Transplanisphère invites you to the Nuit Blanche 2022 at the Lycée Albert Schweitzer, Le Raincy (93). For one evening, we propose an immersive and artistic journey through the school. You will discover 5 hybrid and interactive works mixing art, digital, music and reverie.
As part of the 21st edition of this famous artistic event organised each year by the Paris City Council, Transplanisphère is offering for the second time a Nuit Blanche at the Lycée Albert Schweitzer, in Raincy (93). In artistic residence for 5 years in the school and in partnership with the sas (Sciences-Art-Society), the company invites you to discover interactive and immersive works created with the students.
The Nuit Blanche 2021 at the Lycée Schweitzer was a success, with 500 spectators attending this first edition! Discover some excerpts with the Nuit Blanche 2021 Aftermovie!
An outdoor exhibition that will allow you to discover a part of biodiversity on an increased scale – a moment to share with the family, with your head in the air.
Magnified, kneaded, sculpted, 21 grains of pollen will be seen and heard cradled by the wind under the tall trees of Schweitzer Park. Each grain tells a story, together they tell us about diversity. The wonder of this unsuspected microscopic living thing lies in its fragility, which preserves a future.
More information about the piece here
Ceramic design: Nadia de Bernardi and Béatrice Albert
Sound composition: Vincent Hulot
Set design: Ikse Maître 
Digital development: Tim Schneider 
Mediation: Bruno Freyssinet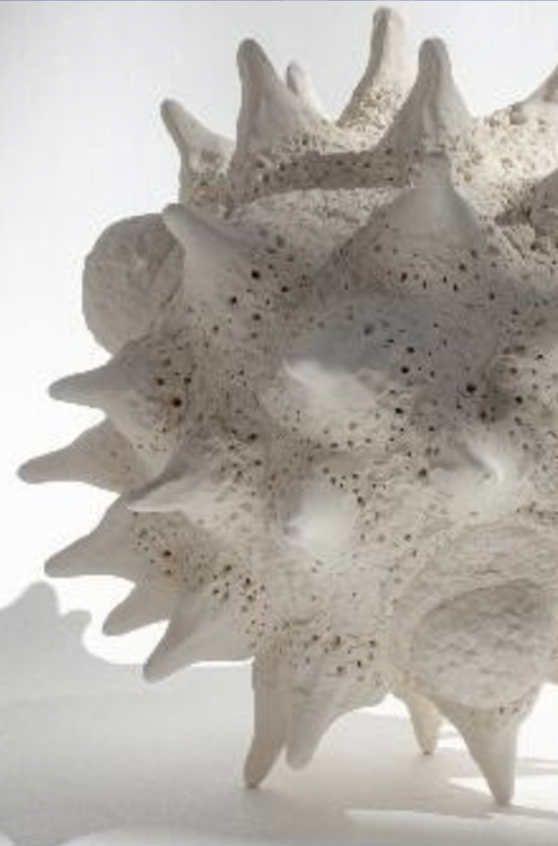 Sound exhibition 6pm - 12am
A sound exhibition produced as part of the project Oratio Mix by a class of 6e euro English from the Corot secondary school on an adaptation of legends from the English-speaking world and by a class of euro German on famous self-portraits. This was an opportunity to immerse oneself throughout the evening…
Oratio Mix show 6pm - 7pm
We invite you to witness the results of the courses that students in the ABIBAC and Euro German classes have taken using the Oratio Mix during the school year 2021-2022. A theatrical and cinematic performance based on the great figures of German and French literature.
Credits
Artistic coordination: Noémie Besace, Marlène Chevet, Julia Selge.
Works created within the framework of the European project Oratio Mix, supported by the Erasmus+ Strategic Partnerships for Creativity programme and by the Ministry of Culture – Territorial Artists' Residence.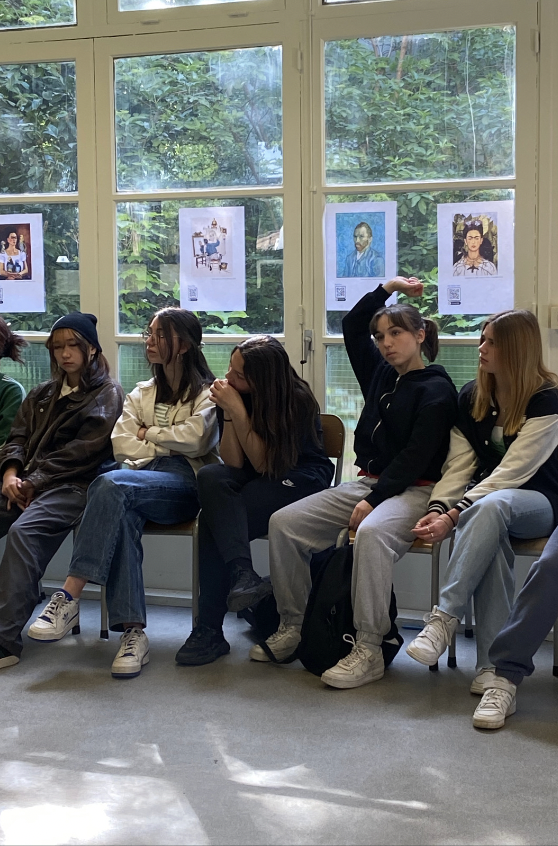 A show created in July 2022 as part of the europefiction project, directed by Noémie Laurens Besace, assisted by Emma Doude Van Troostwijk, Martin Gracia and Coline Lechat.
What have we been told about this world since the beginning of time? We tell it to children, young and old. But what do we really keep along the way?
The participants in the europefiction project discussed the major questions of our present world in the light of tales and legends that have crossed the ages and continents.
An opportunity to discover an immersive creation on the burning questions of our time.
Credits
With : Chimène Arab, Emilie Barbot, Tom Creuzet, Emma Doude Van Troostwijk, Martin Gracia, Irina Freyssinet, Coline Lechat, Ophélie Lucarelli, Hassmeni Mathevannan, Manel Mouaouka, Kévin Nivard, Klara Rousseau, and Cléo Sens.
Artistic direction : Noémie Laurens Besace, Emma Doude Van Troostwijk, Martin Gracia and Coline Lechat.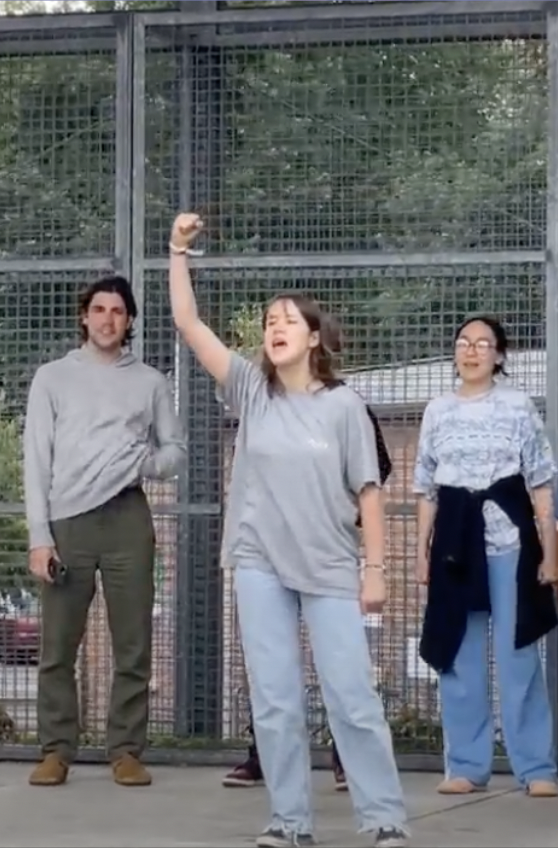 The Schweitzer high school music classes are back on stage.
Under the direction of Stéphane Dietrich, more than 80 musicians and singers will perform on stage for a large open-air concert. In solo, duo or group, the young people will perform revisited classics and original compositions. Rap, Rock, Piano-voice or Ukulele, there will be something for everyone.
Come and enjoy this musical and festive moment, open to all!
Stéphane Dietrich and all the students of the music classes.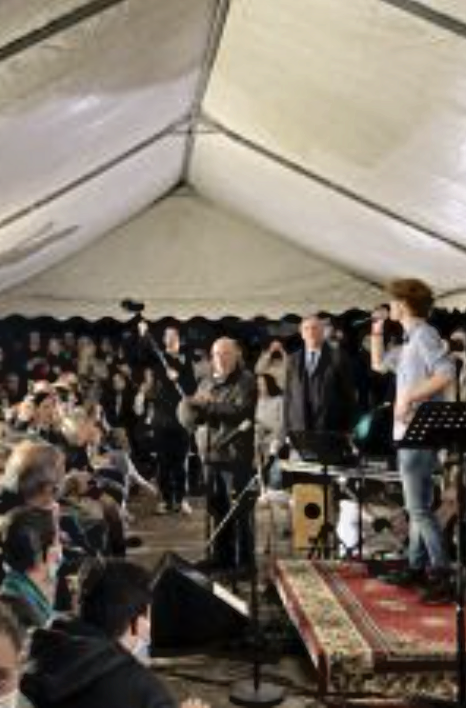 A student theatre performance directed by Bruno Freyssinet, with the collaboration of Emma Doude Van Troostwijk.
What changed in us during our early twenties? How do you experience confinement when you are 20 years old? 
Like a documentary, the students will tell you about the beginning of the decade that changed everything for them and for us. A performance about our relationship to the world, to covid, to new technologies and to others.
Credits
Artistic collaboration : Bruno Freyssinet, Olena Morentsova and Emma Doude Van Troostwijk.
With : Emma Doude Van Troostwijk, Noémie Laurens Besace, Jeanne Bouscarle, Dominik Cseppely, Tom Creuzet, Sebastian Jung, Irina Kudashova, Kevin Nivard, Julia Selge and Cléo Sens.